Set in the heart of the Swan Valley, Black Swan Winery, Bar and Restaurant is a venue synonymous to the region. With unrivalled views of vineyards, rural surrounds and a back drop of the Darling ranges, this is the ultimate place to visit and stay a while. Experience the ambience of unique architecture with its mixture of rustic elegance, openness and grandeur.
In casual, relaxed surroundings enjoy scrumptious meals from our innovative menu of Australian, French and Mediterranean cuisine. Or pop in to sample fine wines and simply sit back and enjoy an on tap beer, or one of our many creative cocktails from the bar.
For more information on the venue, functions and events please explore our site.
Mother's Day
No one can deny that being a mother is the hardest job in the world.
With Mother's Day approaching fast, show her how much you appreciate her.
Book for a wonderful day with great food and beverages, enjoying live music, fantastic views and ambience at Black Swan Winery and Restaurant Click here to Register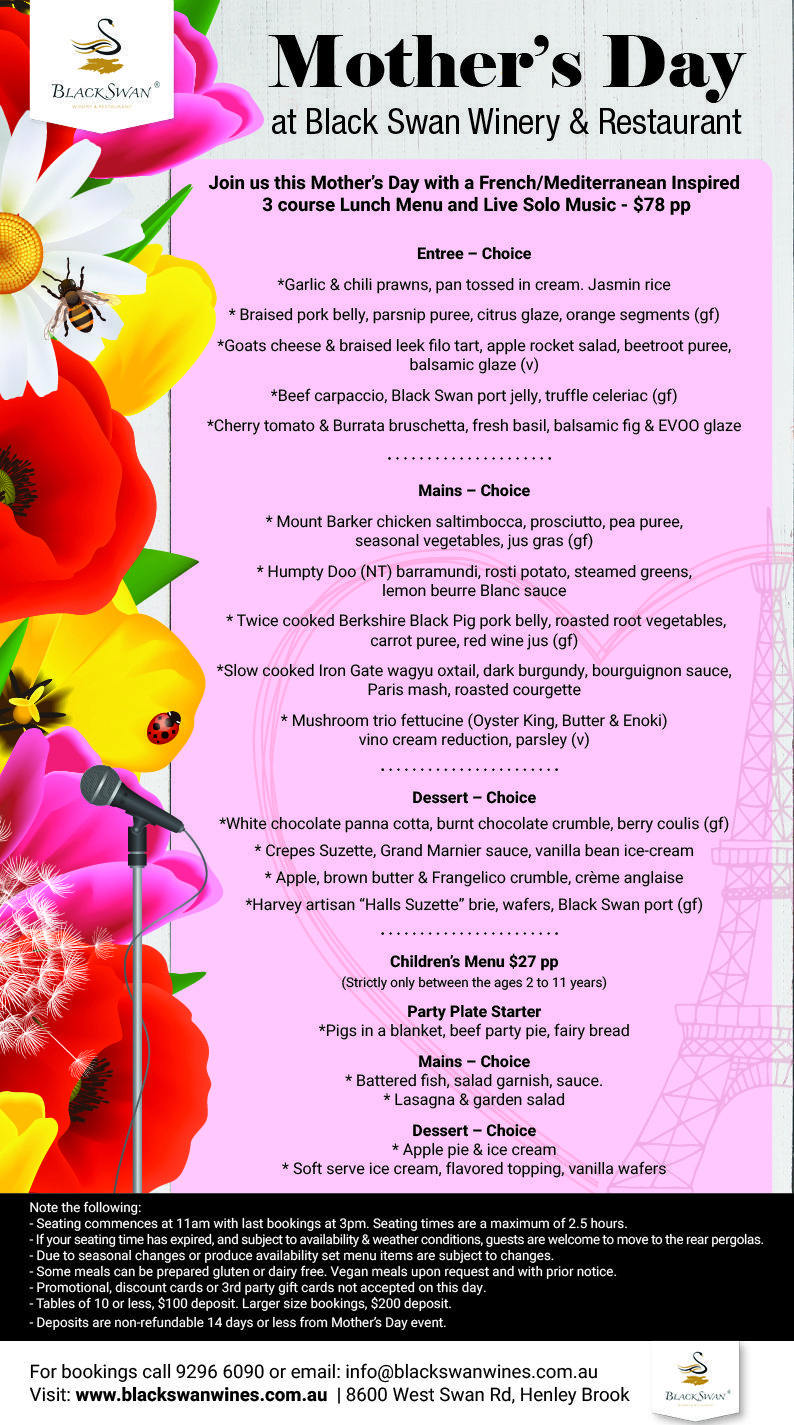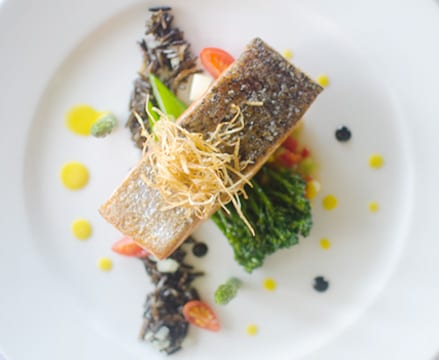 Our Food Philosophy
Our approach to food is simple - place the ingredients themselves at the centre of each plate by utilizing the freshest and most seasonal products available. We design our menus and individual dishes with local producers or with providers of food products across Australia. The end result is aimed to create rustic yet beautifully presented dishes that will transport you through a menu progressing in taste, texture & temperature.